The late English trombonist and conductor Chris Barber was known but not a featured artist in the United States. On the other hand, he and his band have been incredibly popular across Europe for several decades. Barber died on March 2, 2021 at the age of 91, but his name was and still is a household word abroad. This set of four discs of 88 selections begins with his first recording released in 1950 ("Stomp Off, Let's Go") and ends in 2018 with his last recording ("Savoy Blues"). The music presented between the two barely scratches the surface of its prodigious production recorded over the years, but for the benefit of Syncopated hours Readers, most are first-class traditional jazz performed in its unique and identifiable style.
Although Barber's career spanned nearly seventy years, three records here focus on the first twenty years or so, when his group was essentially a six-piece jazz band with three horns and a rhythm section: bass, banjo and drums. This group exhibited a stellar musicality full of ensemble sense, especially from trumpeter Pat Halcox, clarinetist Monty Sunshine (later Ian Wheeler) and Barber himself. It is this writer's enlightened opinion that all trombonists looking to play traditional jazz should listen to Chris Barber's mastery of melodic counterpoint in improvised ensembles. It was never just a "jam band". The repertoire was varied and interesting: from Bunk Johnson to Duke Ellington. While that should have been enough to create a large following, there was one other thing that really put the band on top.
In 1955 Barber added an Irish singer named Ottillie Patterson to the group. She was not just a "chick singer" but a little woman who could really sing the blues with authority. His performance heard here of "St. Louis Blues "in concert was a success. For many years thereafter she was an integral part of Barber's concerts. She was featured on several tracks, her most expressive being" Careless Love. "Unfortunately, her voice s 'deteriorated over the years from illness and was forced to retire in the 1970s. She died on June 20, 2011 at the age of 79. At the top, she and Barber were famous celebrities.
By this time, the Chris Barber Jazz Band was well established as a popular entity. This was in part due to the inclusion of well-known American performers such as Sister Rosetta Tharpe, Louis Jordan, and Sonny Terry and Brownie McGee as well as jazzmen Edmond Hall and Albert Nicholas (all heard here). Barber expanded the group's repertoire to include selections from blues and gospel as well as compositions from outside the traditional idiom such as "Golden Striker" by John Lewis of the Modern Jazz Quartet.
Barber added an electric blues guitarist as a permanent member of the group, eventually changing the title to The Chris Barber Jazz and Blues Band. One might have wished that more of the blues guitar to traditional jazz tunes was included here (aside from "All The Girls Go Crazy") to demonstrate a strong part of Barber's creative approach to traditional jazz. It actually works. He also added a second reed player to fill things up. The piano was for him "a mess," he would have declared.
Most of the fourth record here is devoted to performances from Chris Barber's other interests, which include music from the Balkans ("Csikos", weird time signatures, choppy melody, hard for this writer to take), but also some good blues. extended, swing and gospel. Not So Good is a rock version of "Didn't He Ramble" with a voice by Van Morrison added 26 years after the accompaniment recorded (with Dr. John on piano) and a repetitive soul voice by Eddie Bo called "Wake Up "which inspires bored sleep.
This set is a good representative sample of Chris Barber's work, but it does have a few flaws. The version of "Ice Cream" that is featured in the accompanying book as the long concert version is actually a short studio version.
"When The Saints" is cut in half with an awkward splice. Both could have fit on the record, although they could easily have been done without or replaced with more interesting tunes. The "Big Chris Barber Band", which has occupied over ten years of Barber's career, is only entitled to one selection, "Merry-Go-Round" by Duke Ellington.
This set comes with an 88-page book by bassist Alyn Shipton, which describes the tunes and has plenty of photos, but lacks biographical details. There are brief addenda from musician John Crocker (excellent reed player) on his many years and tours (300 international concerts per year) with aggregation and a description of Barber's racing car hobby by David Brodie.
Shortly after submitting the initial review of this collection of English trombonist and conductor Chris Barber's almost 70-year career, I realized that due to space issues, I had left too much space. 'important information in my comment. Here is an attempt to fill in the blanks.
Chris Barber led an amateur group which made their first (unreleased) recording in 1949, although subsequent recordings were released on a small label. In 1953, Barber decided he wanted to become a professional, broke up his first group, and formed a New Orleans-style jazz group with Pat Halcox, trumpet; Monty Sunshine, clarinet; Lonnie Donegan, banjo; Ron Bowden, drums; and Jim Bray, bass. After Halcox decided he wasn't ready to turn pro, he was replaced by then well-known trumpeter Ken Colyer under whose name the band performed and recorded. After Colyer and Barber clashed over Barber's desire to expand the band's style and repertoire beyond New Orleans idioms, Colyer left and was replaced by the now confident Pat Halcox who will remain. in Chris Barber's group despite some drastic stylistic changes for nearly 54 years.
Although always aware of the dynamics (degrees of intensity and smoothness) at the start, the Chris Barber Jazz Band presented an improvised ensemble approach. Later there was a greater reliance on arrangements which almost always improved performance. Solos have always been important, however. The staff have changed over the years. Lonnie Donegan went on to become a successful folk singer while Ron Bowden went on to become Kenny Ball's longtime drummer (Midnight in Moscow) Jazzmen.
It's worth pointing out that even from those early days Barber's style of trombone was fundamentally defined: declarative, almost screaming – simple but not simplistic sentences, full of tone but not pretty like, say, Jack Teagarden. Ordinary people who weren't musicians could understand and be moved by what he played. He and Halcox were both going to add range, nuance and technique later, but the approaches were unchanged. It wasn't until John Crocker joined the reeds in the 1970s that elements of bebop crept in, but he was skillful enough to avoid this most of the time while generally riding with fervent heat. The biggest change in Barber's band came in the late 1960s with the permanent addition of an electric blues guitar, first by John Slaughter, then Roger Hill, then Slaughter again until the end, plus the further addition in the mid-70s of a second reed player.
From the mid-1950s to the late 1960s, bassist Dick Smith and banjoist Eddie Smith provided solid but acoustic rhythm while drummer Graham Burbidge often surprised with unexpected percussive interjections. Dick Smith left to open an inn, as this scribe was informed by his brother, and was replaced by electric bassist Jackie Flavelle. This was the first major change in the sound of the band.
Although there were long stretches, particularly in the early 1970s, traditional jazz was almost eliminated from the band's repertoire with an emphasis on blues, fusion jazz and, yes, rock, it didn't. has never been forgotten and it has slowly returned. The banjo, which had been missing from the ensemble for a while, returned with much more traditional jazz tunes, but with a different and personalized approach. No Chris Barber band has ever sounded like a generic "dixieland" band. Maybe longtime Barber fans had talked about what they wanted to hear. His band has always been extremely popular across Europe and will remain so. In addition, then, to the tunes of the Balkans and to the prolonged jams on material and blues related to Duke Ellington (really good here, by the way), we could hear a hot "All The Girls Go Crazy About the Way I Walk [sic]"From the book Kid Ory Creole Jazz Band among other classics.
Almost 70 years old in 2000, Chris Barber heard an album from trombonist Bob Hunt's Orchestra of Duke Ellington of compositions over the years that impressed him so much that he hired Hunt and four of his key players to add to his own. group and eventually formed the Big Chris Barber Bande. This band would be Chris Barber's concert unit until he could no longer perform due to Alzheimer's disease, which ultimately killed him at age 91 on March 2, 2021. Again, only one piece from this group is included here.
Its popularity, including traditional jazz but also other idioms, across Europe cannot be stressed enough. Notably, on the two pages of tributes paid to him at the beginning of this book and the collection of almost five-hour CDs, all are written by personalities of English pop and blues, none by anyone connected with the traditional jazz.
Some readers of this article may never have heard of Chris Barber. Although he and his band appeared in the US a few times in 1959 and early 1960s and appeared on a few LPs, he was never a big star here. Of course, with the exception of some swing-era conductors, no jazz musician has ever become popular in the United States with the general population, unless they can sing, like Louis Armstrong. The traditional jazz that makes up the majority of the music heard on this collection is worth it, but Chris Barber's lack of fame here for his entire career is unfortunate.
Most of these recordings have already been released on Lake Records and Last Music Company. A TRailblazer heritage is a version of Last Music Company and is available from most online merchants
The legacy of a pioneer
Chris Barbier
Last music company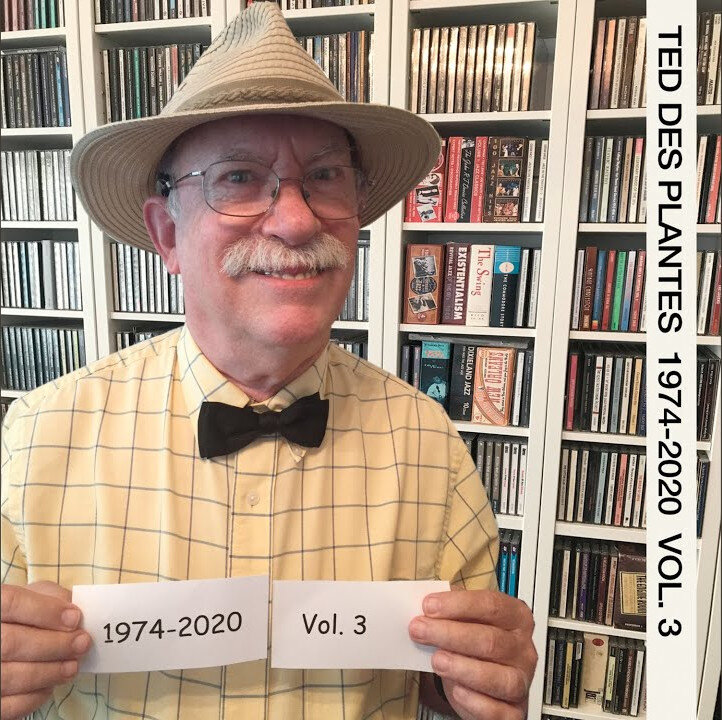 Ted des Plantes is an Ohio-based multi-instrumentalist who has been involved in many traditional jazz groups over a 50-year career. Find some recordings he released on his label TdP Productions on Band Camp.